Sales, Marketing and PR Agency
BAGINET
We offer full range of services in marketing, PR, and sales in travel and hospitality business.
Working for you since 2014
Our motto
From GOAL to ACTION
Any promotion starts with detailed planning. Understanding your goals and objectives, we will offer the most effective tools
Ein guter Plan ist halb getan
Favorite saying of our General Director Marina Zatsepina
Focus on b2b
We`re focused on informational b2b marketing.
Direct clients from Russia are rather limited by payment systems, booking.com and Airbnb withdrawal, as well as increased risks while organizing the trip. Many of travelers are forced to work with travel agencies and tour operators.
Clarification for curious people
What does "baginet" mean?
Baginet is a weapon of the XVIII century, which a long knife with a double blade and a special handle that could be inserted into a gun and used as a bayonet. This gave an advantage in hand-to-hand combat immediately after the shot was fired. So is our agency: in addition to standard marketing technologies, we always have something creative and unusual in stock. In our logo, the baginet is represented as a dot on top (handle) and an arrow (blade). This is a graphic symbol of our motto "From goal to action".
Our Services
The full list of our services and rate policy can be requested by email or during online or offline meeting
Sales Calls and Meetings
Sales Calls is a basic tool for promotion in tourism. In order to be successful, a travel agent must be updated in many areas. Our task is to present the product to the travel agent on behalf of the supplier. So monthly hold personal and online meetings with agencies, conduct individual presentations and answer questions.
Emailings and Newsletters
Our strong point is Interesting, informative and useful e-mailing. We are pleased that such a simple tool brings our customers not only recognition, but also direct sales.

Our database of travel agents has 5,000 full addresses from all over the CIS. Every six months we delete from the data base the not interested recipients, so we e-communicate with only interested travel professionals. All addresses are segmented by country and city, so we can do point mailings. Our average open rate is 32%, the average click rate is 2%.
Webinars about hotels, tours, and destinations
We conduct webinars throughout the year. Invitations to webinars are sent to our agency database and can be segmented by a country and a city. The average attendance of our webinars is 40-80 people. At the request of the customer, the webinar can be conducted by both the customer's representative and our speaker. More than 10 years of public speaking experience allows us to present your product vividly and picturesquely, give detailed information and answer all questions of the travel agents. After the webinar we send detailed statistics, including contact details of the listeners.
Press Tours and Publications
We organize press tours for our customers yearly, choosing the best matching media. Our contact database includes not only print and digital media, but also radio, travel bloggers. We write or translate press releases and then post them on the websites and social media of tour operators, on professional travel pages.
b2b
Business Breakfasts and Presentations
We conduct both training of travel agency employees and presentations for travel agents regular basis. One of the most popular forms of presentations is a business breakfast, which we try to do not only in standard hotel conference rooms, but also in unusual places - for example, co-working of a library. Business breakfasts and presentations are held both in Moscow and other major cities of Russia: Yekaterinburg, St. Petersburg, Novosibirsk, Ufa, Kazan, Samara, Nizhny Novgorod, etc.
Travel Fairs and Workshops
We will not only present your travel product at any exhibition or workshop in the CIS, but also consult you on the best. We know all the workshops that are held in Russia, Kazakhstan, Belarus, Armenia, Azerbaijan and Uzbekistan and cooperate with all their organizers: Luxury Travel Mart, Unique Promotion Fair, Travel Connection, Pure Luxury Fair, Mice Connection. We will also guide you through the main tourist exhibitions: MITT, Intourmarket, Leisure (Moscow and Minsk), KITF, AITF and others. Before the event, we will help with the appointment of meetings, after - we will send a full list of participants from the organizers and a detailed report on each meeting.
Online Courses about hotels, tours, and destinations
Individually turn-key conducted online courses on our own platform with lectures, broadcastings and tests. Since opening in August 2021, more than 1,500 agents from all over the CIS have been trained in our courses. The average time of the course is 1.5 hours. Almost every course is supplemented with an audio version that agents can listen to even on the road. The courses are adapted to any device: phone, tablet, laptop, computer.
Sales Manuals
Knowing how picky Russian-speaking tourists are when choosing a hotel and destination, we develop detailed hotel sales guides where you can find practical answers to all questions. These files can be used both during a webinar or seminar as an on-screen presentation, or as a desktop on-screen book of a travel agent.
Destination Sales Manual
A map and a guidebook are excellent companions for every tourist, but most often they can be obtained upon arrival only. We develop detailed presentations of a region or a tourist destination that can be both a training tool for travel agents and an interesting guide for a tourist (to prepare for a trip). Our presentations are always asked to downloaded during webinars or be sent by link during seminars, because they contain necessary and useful information only.
Our Markets
Russia
Russians love traveling, especially residents of large cities. Moreover, both beach holidays and sightseeing tours are in demand.
Kazakhstan
Besides traditional summer school holidays in Kazakhstan, families go abroad for long spring holidays.
Belarus
Before 2022 tourists from Belarus traveled more actively to Europe. Now they are interested in other destinations, especially beach ones. Most of them prefer economical tours.
Armenia
3 mln. people
The best advertisement in Armenia is word - of mouth. It is also important to have your own personal travel agent who knows all the preferences of the traveler.
Uzbekistan
Uzbekistan people do not like to hurry, solve cases by phone or in correspondence, prefer face-to-face meetings. If you want to do business here, you need to plan visiting travel agents rather often.
Azerbaijan
Residents of this country prefer status destinations. Show that your hotel or region offers the best service, and sales will grow.
While working with Baginet
Our Principles of Work
Systematic Approach
You can achieve the goal only by setting tasks correctly and developing an action plan for the future. You will always receive from us a detailed step-by-step plan with dates and price for each marketing activity. When making a schedule of mailings or webinars, we always proceed from the idea of training a travel agent, providing him with the most detailed information necessary for sale: from simple to complex, from studying the product to its sales.
Regularity
As mathematics is the queen of all sciences, so regularity is the basis of any effective campaign. Even the most inexpensive marketing tool used monthly (for example, a newsletter) will allow agencies to get to know your product better than an expensive offline activity made once (for example, only a stand at an industry exhibition once a year only).
Ideas and Creativity
Main part of our job is bringing ideas and creativity, ranging from unconventional topics for mailing lists to creative events (marathon webinars, phone challenges). In large and small projects, we try to add a bit of originality, surprise and non-banality (for example, we never award prizes at events for business cards - it's boring; but for winning a quiz, the best question to the speaker or the one who first came to the seminar is always welcome).
IT-Technologies
In addition to standard IT solutions for marketing (mailing services, webinar rooms, etc.), we actively use various know-how (for example, an online appointment system). Baginet uses its own CRM system based on Redmine, modifying it if necessary. When choosing a particular platform, we necessarily analyze existing solutions and choose the best option. And so far we are the only ones who produce audio lectures for our courses.
Proper Russian Language
A graduate of the Faculty of Linguistics (this is Natalia) and the winner of school Olympiads in literature and Russian (this is Marina) guarantee that the texts of your mailings, press releases, articles for the media will not only be factually correct, but also absolutely literate. We not only know, but also always follow the rules of Russian spelling and punctuation.
Have you found a spelling mistake on the site? We organize for you a free webinar with agencies!
Sound Approach to Modern Trends
Despite extensive experience and expertise in tourism, our main wealth (and advantage) is a common sense. Therefore, we do not recommend to create a hundreds of accounts in social media to everyone, we do not rush to participate in each exhibition and or workshop. And we don't raffle prizes at our webinars to attract listeners.
Calendar of Workshops and Travel Fairs
We follow all industry events in CIS - travel fairs, workshops and exhibitions, organized by both tour operators and marketing agencies.

Next Event:

MICE Connection | Moscow, Russia | June 22, 2023
Ask our advice about participation
b2b emails of travel agents in CIS database
average open rate of
b2b emailings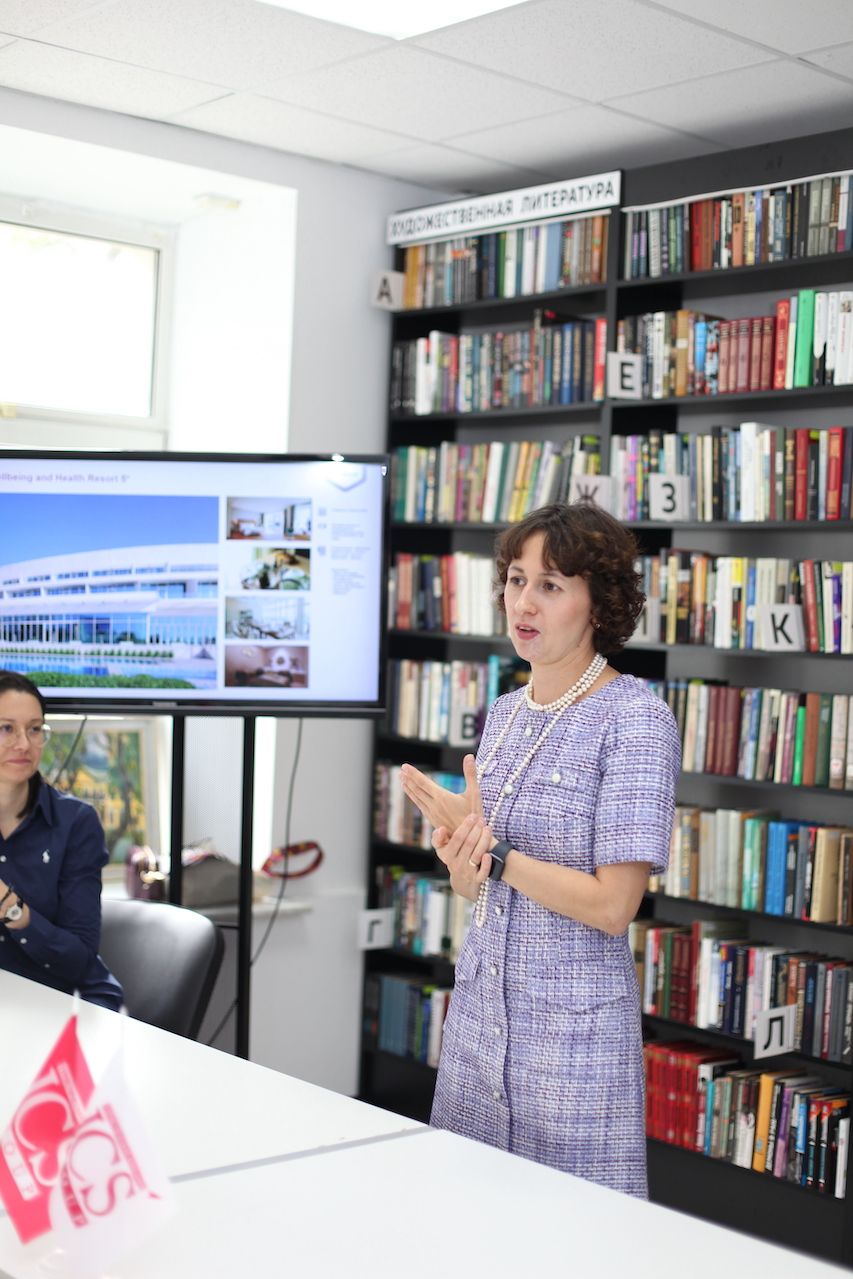 travel agents registered on online courses

cities in CIS visited in 2022
Baginet LLC is a shareholder of
Russian Travel Digest
The only online newspaper about CIS travel trade industry in English.


Certificate of registration of mass media EL No. FS 77 – 63402 dated October 16, 2015

Baginet was and is responsible till now for the development and implementation of our marketing campaigns, offerings promotions and marketing management. Baginet managers have an excellent feel for the trends of the Russian market offering and implementing well-minded tools.
Baginet specialists provided honest and ethical initiatives, which were implemented by them in season 2018 - 2019 with excellent results. The awareness of state Madhya Pradesh (India) has significantly increased in the Russian market. The consequent strategy of Baginet marketing and PR campaign allowed us to attract Russian tourists to a new Indian destination.
Since 2014 we were provided with a full representative office with everyday essencial activities plus consequent marketing steps in B2B and B2C branches
Thanks to the deep knowledge and understanding of the Russian tourism market Baginet uses highlv effective marketing and sales tools. The cooperation with Baginet LLC allows us to keen efficient numbers of bookings from new and repeters clients.
Our Clients
2014 - 2023
Mitsis Hotels
Greece
The largest hotel chain in Greece, owned by a family. 19 hotels in the most popular destinations: Crete, Rhodes, Kos, Athens and Kamena Vourla. Baginet has been the representative of Mitsis Hotels in the CIS since 2015 to the present day.
Department of Tourist Development of Ajman
UAE
Ajman Tourism Development Department has chosen the company "Baginet" to represent its interests in Russia and CIS countries. The cooperation began in 2020 and continues to this day. Every year we hold a large number of presentations, webinars, business meetings, workshops, business breakfasts to tell agencies in detail about Ajman. Over two years we are running the online course about Ajman, where more than 1,000 travel agents from all over the CIS have been trained.
Atrium Hotels
Greece
Before the crisis of 2022, our company represented a 5* hotel chain on the Greek island of Rhodes for several years. Every year we held more than 150 presentations, business meetings, business breakfasts for tour operators and travel agencies, represented Atrium Hotels at exhibitions and workshops, answered questions and requests from agents and clients, organized several press tours and followed publications in professional media.
Kipriotis Hotels
Greece
The chain of five hotels on the Greek island of Kos includes not only 4* and 5* hotels for beach holidays, but also a large conference center. Baginet represented the interests of Kipriotis Hotels for several years with a focus on the MICE sector. Together with Kipriotis Hotels, we have repeatedly participated in the Mice Connection workshop.
Kanika Hotels
Cyprus
Five magnificent hotels in Cyprus, including the Amavi adult-only hotel, were presented by the Baginet on the travel Russian market. For several years we held webinars, seminars, meetings with agencies, participated in the MITT exhibition.
Innovation Norway
Norway
In 2017, at the request of the Norwegian Tourism Office in Russia, Baginet made a series of mailings and meetings with travel agents in order to attract as many participants as possible to the training course "Expert in Norway" (developed by the Norwegian Tourism Office).
Visit Sweden
Sweden
In 2016, the Russian Tourism Office of Sweden asked us to prepare a series of newsletters about cultural events and events in Sweden. Our tasks included searching for news, writing texts and creating a mailing layout, as well as analyzing sent emails.

P.S. In 2017, the head office in Stockholm decided to close the Russian representative office.
Amada Colossos Resort 5*
Greece
Amada Colossos 5* beach resort contacted Baginet in order to notify travel agents about the complete reconstruction of the hotel (previously it was the Louis Colossos Hotel). For several years we have conducted seminars, webinars, business meetings for agencies, sent mailings and initiated publications in the media.
Mountain Valley Holidays
Oman
DMC in Oman considered the possibility of entering the Russian market and working with travel agencies and tour operators. Baginet organized a series of meetings with market professionals.
Tourism Ministry of Madhaya Pradesh
India
The Tourism Office of one of the largest Indian states of Madhya Pradesh was represented at MITT tourism exhibition for several years. To make the exhibition as effective as possible, Baginet organized meetings with agencies and tour operators, made a series of newsletters about the state and its travel possibilities.
Select Italy
Italy
In 2016, DMC from Italy considered the possibility of entering the Russian market for the purpose of direct sales of excursions and entrance tickets to museums through travel agencies in Russia. In order to reduce marketing costs, as a first step, Baginet proposed to conduct a study of the preferences of Russian travel agencies for direct cooperation with a foreign company. Based on the results of the study, it was decided not to enter the Russian market. The study helped to minimize the costs of a possible marketing campaign.
Radisson Blu Resort Milatos 5*
Greece
For several years before the crisis of 2022, Baginet represented the luxury Radisson Blu Resort Milatos hotel on the Greek island of Crete. Many presentations, webinars, seminars and business breakfasts were held annually for Russian agents. We participated in almost all exhibitions and workshops in Russia and Ukraine, attracting as many agents as possible to book a beautiful Radisson Blu Milatos hotel.
Creta Maris 5*
Greece
A five-star Creta Maris Hotel on the Greek island of Crete is one of Baginet's recent partners. The task was to establish communication with travel agencies and tour operators in Russia.
Thermae Sylla Spa Resort Hotel 5*
Greece
For the Greek SPA hotel Thermae Sylla Spa Resort, positioning was necessary primarily as a Thalassa resort, so we participated a lot in exhibitions dedicated to SPA, Thalassa and medical tourism, conducted specialized webinars.
Sarykum Tour
Russia
We developed an online training course for agencies, helped with mailings and webinars for a Russian tour operator in Dagestan.
Louis Hotels
Cyprus and Greece
One of the largest hotel chains in Greece and Cyprus began cooperation with Baginet in 2016 to represent its interests in Russia. Later, Baginet consulted on the marketing activities to achieve the best result on the Russian market.
RZD Tour
Russia
Russian tour operator RZD Tour is a related company to Russian Railways. We have been cooperating with RZD Tour since 2015 in various directions. In 2021, we developed a radio accompaniment and animation program for the New Year's railway cruise from Moscow to the Russian North.
Latest Events
Every month we hold several offline events to present travel opportunities of our partners and personally communicate with travel agents. The geography of our communication is not limited only by Russian cities, we actively travel to the CIS countries. Below is a list of the latest offline events.
No man is an island (Russian folk proverb)
Our Team
For most of the projects we attract additional employees. Many of them have been working with us for many years. This allows us to perform the tasks of the customer quickly, selecting the competencies of the staff. One thing is invariable - we always personally supervise each project from the beginning to the end.
Co-Owner and General Director
Responsible for creativity and technology. A diploma of a specialist in public relations, a master's degree in Russian-English translation and 15 years' experience in tourism sector make it possible to present the customer's products vividly and interestingly. Attention to detail and linguistic competence help us to write texts for newsletters and online lectures. Speaks three foreign languages (English, German, Greek). Editor-in-chief of Russian Travel Digest and author of most online courses.
Co-Owner and Financial Director
Responsible for finance and communications. Professional knowledge of German and English, work experience on the radio and a PhD in social science make it easy to find a common language with agencies and tour operators, actively participate in professional tourist events and find the right contacts with tourist offices, associations and trade unions. German pedantry makes it necessary to strictly monitor the timing of advertising campaigns and cut unnecessary expenses. Speaks two foreign languages (German and English).
Inspirer of Every Project
| look at reference letters
Our partners are like members of our team. In discussions and meetings, the most interesting ideas are born and the most beautiful solutions come to mind.
Created with